Mid Travel Strut Spacer Lift Kit CHSLV2FL3500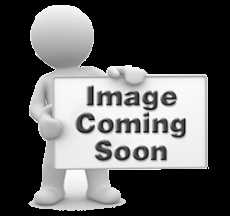 Product Description
Supreme Pro lift kits are engineered to accurately lift and level your truck for a truly customized ride. Each front and rear lift component is CNC machined for precision and accuracy. Each then receives our special coating, protecting against rust and corrosion. With its high strength and durability, this lift will never compress or warp even under the most extensive load. Pared with this kit are the angled control arms, the fastest and easiest way to optimize front axle alignment and prevent unwanted vibrations. Each weld given to our tubular control arms are hand done which are crafted from chromoly steel. Equipped with zerk fittings to easily grease the Energy Suspension Bushings during install or maintenance. The control arms use teflon-coated FK Uni-Ball joints to offer unparalleled strength for heavy-duty or off-road purposes.
Product Features
X2 Front Billet Strut Spacers
X2 Front Delrin Lower Strut Spacers
X10 Allen Bolts And Nuts
X2 Front Control Arms
X4 Caster/Camber Adjustment Plates And Hardware
Lifts Front 3.5 in. Over Stock
Will Not Fit Vehicles With Air Ride
Optimizes Front Axle Alignment
Pro Pack Incl. Decals/ Air Freshener And Bottle Opener
Incl. Installation Instructions
Product Specifications
Lift/Drop Height: 3.5 in.
Application Guide